"If you think about Ashoka, the first and most fundamental trait of a system-changing social entrepreneur or a changemaker from Ashoka's perspective is they must have and cultivate a deep sense of empathy. But the planet and climate work requires more of us than that. We are nature.
Their cultivation of empathy is not just with other people. It's with animals, it's with plants, it's with natural features and it's figuring out how to communicate and partner with living things and natural features."
This is one insight shared by Ashoka's Bill Carter last March 22, 2023 in a coffee chat hosted by Ashoka Philippines and attended by Ashoka Fellows and leaders from the local impact ecosystem.
Bill Carter advises Ashoka's International Board on the application of Fellow Selection criteria. He also chairs Selection Panels around the world for Ashoka Fellows and serves in an advisory capacity to Ashoka Teams around the world.
Bill shared insights from interacting with Ashoka Fellows around the world who are creating systemic change in environmental, sustainability, and conservation work.
A powerful message these leading innovators are saying is that we need to move from seeing humanity as separate from and superior to nature and recognize the interconnectedness that means in fact, we are nature.
Bill discussed three principles from Ashoka:
1. Everyone is necessary. Everyone has a role to play.
2. Create holistic, systemic solutions.
3. Update our economic structures to guide more equitable, sustainable decisions.
Bill also stressed how this work cuts across generations.
"What we have to do at the same time is transform a whole new younger generation of people. What I'm seeing, we need to get them out of the classroom. We need to get these young people out into nature."
Watch the highlights of the event below!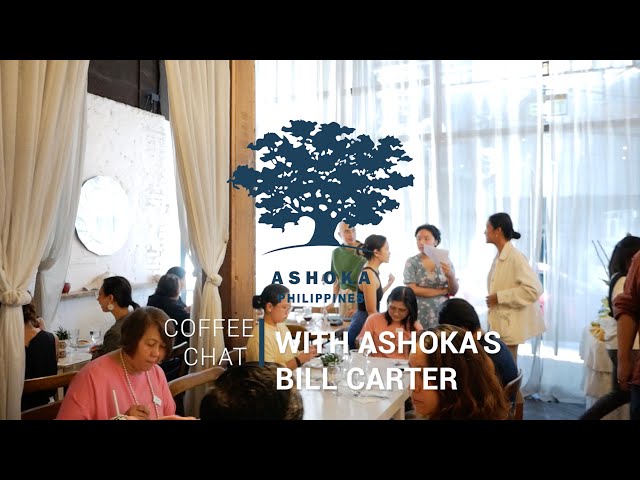 What big ideas do you see out there? What social entrepreneurs are driving them? Tell us today! https://www.ashoka.org/en-us/next-100